Diversify Into An Alternative Investment With Inflation-Beating Cash Flow:
The Quick Service Restaurant (QSR) Fund
Earn 12% CoC (annualized)
Cash Flow Paid Monthly
1% Per Month
$150K+ Investments Also Accrue
10% Bonus Shares
Minimum $50K, accredited investors only.
Fund Structure: commitments are called as needed.
Distributions start 2 months from funding date and continue every month thereafter.
Hold Period: 3-5 years, with options to extend.
Exploding Niche
One of the fastest growing segments in the QSR industry is "cleaner & healthier eating", of which there are very few options and little competition (outside of the limited choices of pre-packaged meals in higher end grocery stores).
This long term secular trend got a super-boost from the Covid pandemic that reduced foot traffic to traditional restaurants while also fueling growing customer demand for healthy options with the relative convenience of fast food.
Management Advantage
Through ongoing diligence (and a little luck) we have assembled a senior team of experienced QSR operators with a best-in-class resume for our chosen region of Florida.
That means we hit the ground running with a proven QSR staffing and marketing playbook beyond what any individual brand can provide.
Both the Senior Advisor and our Senior VP have massively expanded the Taco Bell and Wingstop franchises in Florida and surrounding states, with over 3+ decades of experience.
Safe & Massive Cash Flow
The QSR Fund provides an asset-light model that is free from the underlying real estate (offering true diversity from multifamily investments that you would not otherwise get in self-storage, trailer parks, retail, or new developments). Repeat: this fund is not acquiring real estate!
Quick Service Restaurants are almost totally process-driven, and we are working with a young (but not new) and proven franchise.
Further, the fund is offering a dependable and consistent 12% annual return (1% per month) that lets you keep pace with inflation.
Turn on the money machine and then rest easy.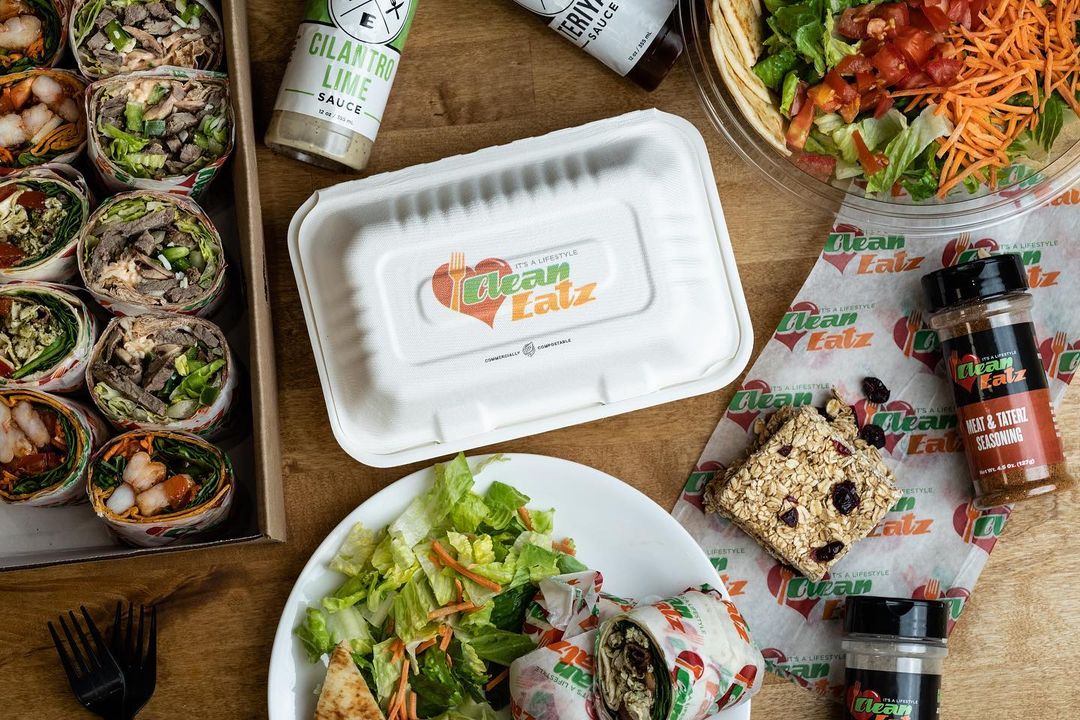 Clean Eatz launched in 2011 in North Carolina and started franchising in 2015. Recently they received honors as one of the Top 50 fastest-growing small franchise concepts in the U.S. by Restaurant News Magazine. They continue to win over communities with healthy alternatives in dine-in, Grab 'N Go, catering, marketplace items, and weekly online meal plans. Their current footprint is nearly 70 cafes in dozens of states.
Unique Five Revenue Stream Model:
Café Menu (stay-in dining)
Grab 'N' Go
Weekly Meal Plans
Marketplace Products
Catering
Additional Advantages:
Clean Eatz has a diverse offering to serve all the customers within their niche — family meals, a kids menu, and vegetarian/vegan/pescetarian options.
They also rely less on any one food item, which is so important in these times of supply-chain disruptions. 
The stores require less space than most fast casual concepts, and the expectations of their target demographics mean that customers are more organized and store hours remain very attractive and efficient for staff and management (with most restaurants closing by 7pm).
Regional Mastery
We have secured the rights to operate franchises in two Florida MSAs:
1. Deltona – Daytona Beach – Ormond Beach
2. Palm Bay – Melbourne – Titusville
From the Surf Coast to the Space Coast!
This populous and semi-affluent area is well known to both our Senior Advisor and Senior VP, who have deep relationships with personnel and vendors after nearly 30 years of QSR operations in this region. They have both expanded and regionally operated multiple concurrent Taco Bell and Wingstop franchises here to great success.
We also happen to own real estate nearby.
The business plan will see us anchored near gyms and/or large grocery chains, and typically on or beside major highways. This is to target the main franchise demographics: Fitness Enthusiasts & On-The-Go Mothers.
As we cater to the middle and upper-middle class, we will also be operating in areas where retail markets are undergoing a challenging time. This will allow us to access much more competitive rental fees and grateful landlords.
High level, this enables our business plan to stay asset-light and non-capital intensive, to keep the focus on operations.
Boardwalk Franchise Accelerator
Currently, Clean Eatz franchisees are seeing success across southeast USA. We have noticed that while these franchisees are hard-working and follow the lead of the franchiser, they typically have two elements missing: they are "new to the game" and lack operational experience, as well as being under-capitalized. These are common struggles in the franchise game.
Boardwalk's QSR fund, on the other hand, brings a Franchise Accelerator Model to play:
1. A senior team with unequalled success and an extensive network for operational mastery within the region.
2. The existing infrastructure of institutional-level financial analysis and lender relationships from our real estate and equity side of Boardwalk Wealth.
The right franchise, in the right locations, paired with operational advantages and scaleable financial sophistication make this a very safe and exciting investment.
Because of our rigorous process-orientation, every day we will innovate small efficiencies that gain exponential power over time.
Stellar First Location
As an ideal fit for our process targets, our first location opened at The Pavilion At Port Orange, in Port Orange, FL.
The Pavilion has frontage on I-95, the main highway of Florida's Atlantic Coast.
There is a population of 100K+ in a 5-mile radius, with $72K+ average household income.
Co-tenants include:
Regal Cinemas, Marshalls, Michael's, Petco, ULTA, Belk, Red Robin, Olive Garden.
Area retailers include:
LA Fitness, Home Depot, Target, Lowe's, CVS.
VIEW THE INVESTMENT SUMMARY DECK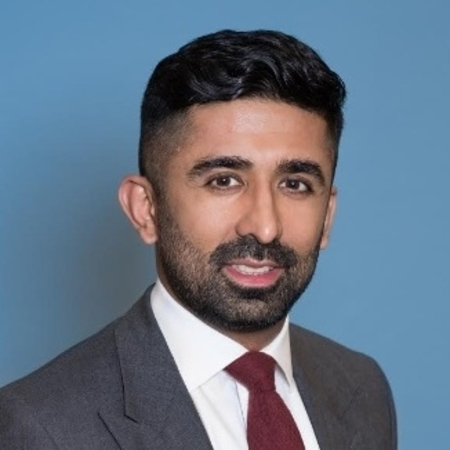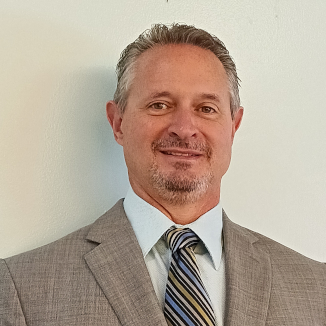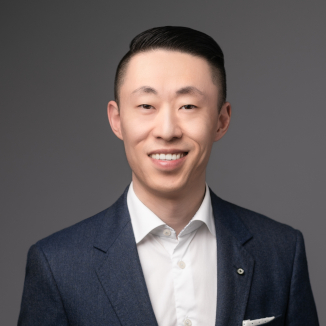 SENIOR ADVISOR
We are also joined by Thaddeus Foster as the fund's senior advisor. Thaddeus has over 40 years of experience in restaurant operations including both full service and QSR. He currently works as a consultant in the restaurant industry for Wingstop and Taco Bell franchisees in Florida.
1. How does this provide diversification from commercial real estate?
The reason why it provides true diversification from real estate investing is, any vertical of real estate, multifamily, industrial, retail, hotels, even development, that is a very capital-intensive business, in the sense that you have to keep feeding the machine. It's like a manufacturing concern, where you have to keep pumping cash into the business to have any hope of extracting cash or returns out.
With QSRs, the idea here was that, at least starting out, we wanted to have an asset-light model where we didn't want to own the underlying real estate, we wanted to capitalize on the trends towards healthier foods, catering to the middle class, but also to capitalize on the fact that the retail market across America is going through a bit of a challenging time. Landlords, even in great retail locations are basically desperate for quality tenants because retail as a whole industry is suffering in America, from a returns point of view. So this way, we don't have to go buy the underlying real estate, we get to enjoy the tailwinds of basically being in a business that is asset-light, and we can focus on the target niches that we have. We basically have to use our brains and experience to generate more returns, that's why it's operationally more intensive, as opposed to just being in a cookie cutter copy of a real estate business.
Balance your investor portfolio. Have a stream of uncorrelated returns. Whether the market is up or down, you continue to make money, basically, in one shape or form. If you're after diversification, you can't go from multifamily to (for example) self-storage because that keeps you in the wider real estate field. You remain exposed to similar factors.
On one side you could continue to invest in multifamily and other real estate ventures to get to the capital appreciation that helps you develop your wealth, but also when you invest in the fund you get current income to pay your bills and all of that, so your cash-on-cash component gets really heavy as well.
This additional cash can then be re-invested in tax-friendly equity-building ventures or to chase riskier investments with much higher upside potential.
2. Why Clean Eatz?
Their first year average sales right now, and average sales are from people who are not even professional restaurateurs, is about $1M. And it costs about $350K-$400K to open up a location. A lot of these newer, more efficient concepts like Clean Eatz, they have basically turned the business model around, and this is why legacy companies are getting such stiff competition these days.
It's not set up like McDonald's in the sense that with Clean Eatz your upfront cost of investing is very low, and for every dollar you invest you might get $2 to $2.50 worth of sales (as opposed to $0.75 worth of sales in a McDonald's, Wendy's, Taco Bell). There's a couple of reasons. Number one, it is the natural evolution of the industry. When you have legacy companies, they are stuck in their ways. Rightly or wrongly, they can't just pivot and completely change their business model. These newer businesses, what they're realizing is that what you don't want to be doing is to be saddled with really expensive real estate, because you can make such higher returns operationally that when you get saddled with all this real estate it actually drags your overall returns down.
Additionally, Clean Eatz locations are not open at 2pm at night. These are open from 10:00am to 7:00pm or so. Because staffing at night is a big problem. No matter what you're paying, if you want staff to work at night there are issues like child care, for instance. Working at night can be dangerous, you can get robbed, there's a higher chance for that. So the night shift, that whole model, it's just too much extra stuff you have to worry about for not a whole lot more money.
Finally, Clean Eatz mastered this model of catering to the niche customers, finding out what the customers actually care about and catering to them but also nailing the cost component down. Because it's no good having a higher-end product if your costs are out of whack or your customers don't agree to it. 
3. Why target the central-eastern coast of Florida?
Our senior management has several decades operating QSRs in this area. This goes beyond simple location knowledge, extending into deep relationships with personnel and vendors. These critical aspects will allow us to quickly gain scale.
Boardwalk Wealth also holds real estate in the surrounding areas of Jacksonville and Orlando. So we are all comfortable operating in Florida, and have been doing so successfully for many years.
The Surf Coast to the Space Coast is a beloved part of the state, including the popular Daytona Beach. And while the tourism may help our restaurants, it is the underlying resident population that make this a great fit for Clean Eatz.
The franchise matches a few key area demographics/psychographics:
middle to upper middle class
larger families (especially where a busy mother is balancing taste and health considerations for both parents and children)
a vibrant gym culture that desires done-for-them weekly meal prep
a growing interest in "healthy eating" while still demanding convenience
Register Your Interest Now
Fill in the form to join the waiting list for this fund.
This information does not constitute an offer or solicitation to purchase securities. An offer can only be made by the Private Placement Memorandum (PPM). The PPM and its exhibits have complete information about the investment opportunity. The information here is not a substitute for an investor's complete review of all the information attached to the PPM as part of their own due diligence regarding this potential opportunity and its suitability for their investment portfolio.