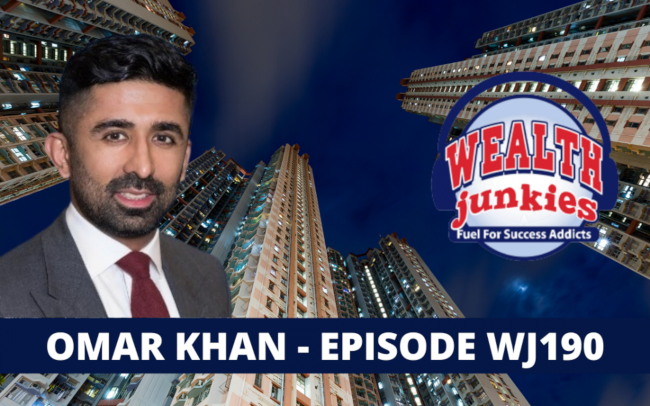 Appeared on the Wealth Junkies podcast to discuss intergenerational wealth, and simple, incremental hard work.
Check out the podcast link, plus the show notes are below.
Omar grew up in an entrepreneurial family. His family's been involved in commercial real estate for the past 3 generations.
From a young age, he saw the intergenerational transfer of wealth and assets. He knew he wanted to build wealth as well. In the beginning, he started to invest in the tech industry.
When he got married, he moved from Canada to the US. Here he saw how good the tax benefits were on multifamily investing. This made him change his mind and turn to real estate instead of the tech industry.
His first deal was a 94 unit in San Antonio, Texas.
Now Omar is focusing on bigger deals between 150 and 250 units.
Currently, his company is involved in around 1300 units worth around $120M.
Omar's advice for successful multifamily investing is to always have your books properly done, and understand your debt covenants and your rehab budget.
He had some roadblocks along the way. In one instance, one of his big national tenants didn't pay him rent for a year.
According to Omar, one of the best things he experienced in his career is his investors' trust. On many occasions, they don't even read the investment demo, because they know that he is trustable.
Omar is not pushing for many more deals in the future. Instead, he would like to have more freedom and develop his team further.