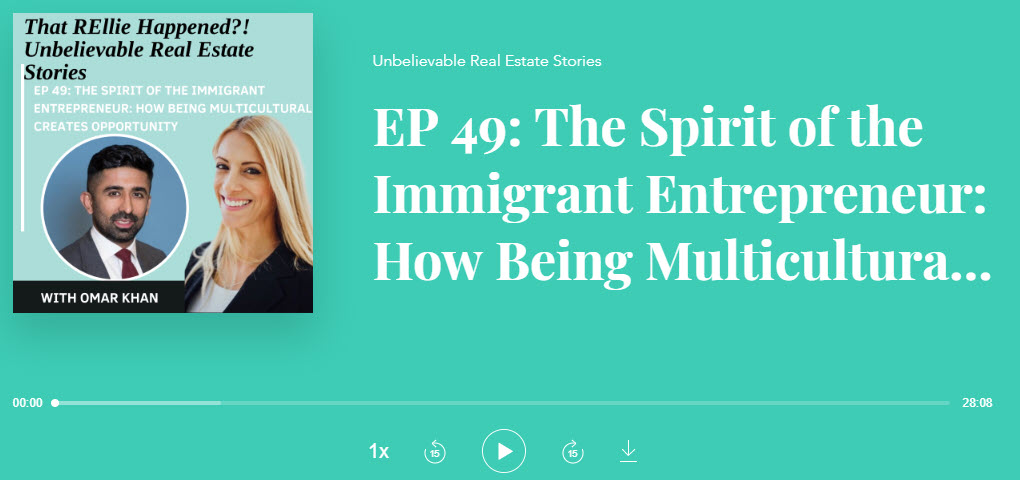 The Spirit of the Immigrant Entrepreneur: How Being Multicultural Creates Opportunity
In this week's episode, I had a fascinating discussion with Omar Khan. He shares with us how he was able to scale up his business quickly after coming to the US, with no social network. He will explain how he used a combination of grit and professional expertise to leverage himself into a new business and a new life.
In particular, Omar highlights the dedicated work ethic common amongst immigrants, as well as entrepreneurs, and how having experience from living in multiple cultures creates an ability to recognize and communicate more quickly and effectively with others. Ultimately, he shares how this leads to building business faster, as well as a surprising sneak trick for his social media strategy!
Omar Khan is a Chartered Financial Analyst (CFA CharterHolder) with Boardwalk Wealth, a private equity firm located in Dallas, Texas. He has over 10 years of investing across real estate and commodities, valued at $3.7 billion in capital financing and M&A transactions. Throughout this time, he syndicated large multi-million-dollar deals across the US and presently advises high net-worth individuals and entrepreneurs on real estate portfolio allocations.
During his travels, Omar has lived in Dubai, Toronto, Calgary and now Dallas.
Omar's Bio:
Being a seasoned professional in capital markets (capital financing, M&A, sell-side equity research), strategic planning and operations has provided Omar a unique perspective. He has helped senior leadership in implementing global data-driven decision-making practices by focusing on relationship development, mentorship, and talent management.
As a Paul Harris Fellow, Omar mentors youth in social development institutions and non-profits in 3 countries. He resides in Dallas, Texas with his wife and son.